(post contains affiliate links: see disclosure)
This week I tackled the coats as I continued work on the back entrance area of our home.
The coat hooks don't  look all that bad, but then this isn't our entire coat collection. Before I expose you to the rest, I want you to know there are 5 people in our home, all wear adult sized clothing and we live in Indiana, a state where you can start your day out in a parka, and end it in a tank top;seriously not kidding, I have done it.
In case you are wondering about the hairbrush hanging from the string in the picture above, the story behind that begins about a year ago. I got really tired of having to hunt down a brush every day. My children seem unable to place them back in the drawer they are suppose to live in. In my frustration I remembered Beth Moore writing about how she tied her hairbrush to a drawer for similar reasons, so I decided to give it a try and it works! I swear that tied up hairbrush saves me 1 hour a week. (there is a mirror opposite it)
Remember me talking about the coat bin we keep near our front door? Well this is it. I decided if I was going to tackle the coats at the back door I might as well tackle the coat bin too. That way all the dead of winter coats will be put away until next winter.
To make myself take a good look at the over all coat problem in our home I stacked the ones on the hook on top of the ones in the bin.  Yeah, that is frightening. We have coats for deep of winter, coats for those summer Indiana down pours, coats for cool fall evenings, coats for running, coats for working around the house, coats for church; pretty much coats for all occasions.
In the end just one coat went in the giveaway pile and one coat went into the garbage, the rest either got hung up or put in these 2 bins. In these bins are the coats for the deep of winter, and since in is now mid May I think it might be safe to assume we won't be needing them for several months.
These are all the coats I left out for the summer and into the fall. The big bin is actually empty. I did hang up a few coats I use for running and biking, in a very small hanging area we have at the top of our basement stairs.
The area still looks kind of messy but there isn't much you can do with coat hooks to make them look neater when in use.
What area of your home did you declutter this week?
Grab the plan and join along as we declutter our homes one inch at a time.
Deals So Good I Had To Share
Sometimes I find deals that get me so excited I just have to share them, pick those that work for your family and your budget and skip the rest.
Schoola: Up to $25 in Free Clothing
Schoola is offering free shipping again which means if you haven't ordered from them yet you can start your account with a $15 and get one to three items of clothing completely free. PLUS they are also offering an additional $10 credit to both new and current customers (those who have already placed an order) when you take just a few seconds to make a collection. You can make a collection by clicking the collection tab at the top of the Schoola home page then click the pink "+new collection" words. I made a collection adding just my daughters name and sizes, it was simple and short to do. Psst…they have adult sized clothing too!
I ordered 4 tops through Schoola  for my daughter last time they offered free shipping, we loved 3 of the 4 tops, but one came with a stain that I thought was pretty unacceptable for something listed as good condition. Now Schoola did send out an email early this week to all their members saying they are working on this issue, but I believe in 100% honesty with my readers so I wanted you to know what happened. I would suggest picking first from the New With Tags and Perfect Condition area, then moving on to the good condition, that is where the top with staining was found. Remember though these clothes are free, so you truly can't lose.
Sign up and receive a complimentary 9-issue digital subscription to Yoga Journal
Yoga fans you can enjoy 9 free digital issues of Yoga Journal. No strings attached. You'll never receive a bill. Your first issue will be e-mailed to you on June 16th. Go here to claim you copy.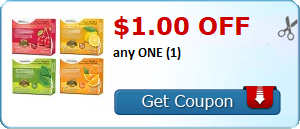 $2 Off Nutella
Nutella lovers, print your $2 off Nutella coupon. I know I will. I don't buy Nutella often anymore because 2 of my children and myself eat it at an alarming rate, but school ends this week and this seems like a nice "hey you finished school" treat.