(post contains affiliate links see disclosure)
One more bathroom cupboard down this week and just one more to go and then both bathrooms have been decluttered. If you haven't noticed already I am hitting all the living areas of our house first.
These areas are the ones that when decluttered make the whole home feel more inviting and with summer coming we tend to do more entertaining so I am hoping to have all the major living areas hit by then. After that it is on to the bedroom and one closet in particular that is going to take weeks to clear out! (that will be a humbling project for sure).
This cabinet was exactly like the one above it, full of junk and really poorly organized.
First I emptied the cupboard out and then I wiped it all down with some of our families favorite cleaner.
The oddest thing I found in the cupboard was a dirty sock crumpled up at the back of one shelf. Into the laundry it went. I am sure one of the kids who I sent up to clean the bathroom one time must of tossed it in there and said "there job done!".
When I was done I ended up with a lot of empty room in the cabinet. I am going to see if my husband can pick me up the parts to fix the shelf that broke and then use the area to hold some items from here and there that need a home. Since our home is older we don't have a lot of closets so what storage we do have needs to be put to work, even if it doesn't seem room appropriate placement for some things.
What did you declutter this week?
Grab the printable and join along!
Today's Top Deals
1. You can get a free Crock Pot through a cashback deal with Top Cash Back (new members only).
To get deal
Sign up to be a Top Cash Back member
Go through links to Kmart
Find and put the

Hamilton Beach ensemble' (it's red) programmable 5 quart slow cooker

in your cart
 Go through check out "click pick up in store for free shipping" or pay for ship to home.
Here are the details I found on the site
Visit Kmart through TopCashback, search for and purchase a 'Hamilton Beach ensemble' (it's red) programmable 5 quart slow cooker originally priced at $36.99 but cut now to $24 and within seven days $26.50 cashback will have posted in your TopCashback account.
I checked this morning and the crock pot was still available.  Here is what Top Cash Back says about payment
Within 14 days the $26.50 will turn payable and can be credited straight to your checking or PayPal account. Alternatively you could opt to be paid in an Amazon .com Gift Card, which with its 2.5% bonus on top would mean you'd get $27.16 instead of $26.50.
In order to get this deal to work you must use the link found at the cash back site to go to Kmart and then find crock pot (I entered"'hamilton beach ensemble' (it's red) programmable 5 quart slow cooker" and found it right away) put it in cart and check out. DO NOT add anything else to your cart.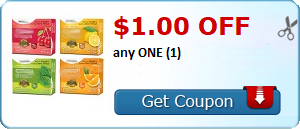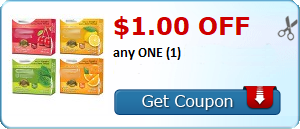 2. These Rimmel London eye product coupons may snag you free make up when used at the Dollar Tree, if yours happens to carry Rimmel London products.

3. Click image for full details but right now when you buy 2 qualifying Tide products at Target you get a $5 gift card back.
I don't know if you can combine coupons with this deal but if you can here is a $1 off a 40 0z or larger Tide product.