(post contains affiliate links: see disclosure)
Psst….I list the top deals from this page in the Thrifty People Of Snail Pace Transformations Facebook group.
Free Samples & High Value Coupons (March 13)
SAMPLES
Free Sample of The Republic of Tea
Free Sample of Tahitian Noni Essential Oil
Free $40 Gift Card w/Hyundai Test Drive
COUPONS
FREE Cadbury Mini Eggs at CVS No Coupon Needed
Nutella at Publix for $0.29 with Coupon
Campbell's Well Yes! Soup at Winn-Dixie for $0.60 with Coupon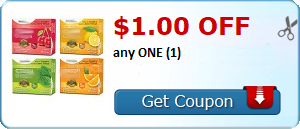 Free Samples & High Value Coupons (March 10)
SAMPLES
Free Sample of Covergirl Outlast All-Day Concealer
Free Exactly Box Full of Samples
Free Samples of Emergen-C, Immune+ & Emergen-Zzzz

Free Lip Gloss with the Justice App
COUPONS
SUPER HOT Tena Coupon: Save $14 off Tena Products
NEW Publix Spring Coupons Savings Available to Print
Annie's Macaroni & Cheese at Target for $0.49 with Coupon

Free Samples & High Value Coupons (March 7)
SAMPLES
Free Sample of LeCharm Tea
Free Sample of All Good Body Lotion
Free Sample of Breathe Right Nasal Strips
SWEEPS
Win a Trip to the Celebrity Oreo Dunk Event in NYC or LA
Win a Bundle of Good Housekeeping's April Favorite Beauty Items
Win a Year's Supply of White Cloud Products
COUPONS
Annie's Macaroni & Cheese at Target for $0.49 with Coupon
FREE Colgate Gum Comfort Toothbrush at Target with Coupon
FREE Ban Deodorant at CVS with Coupons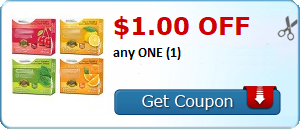 Kindle Deals For March $ 1.99 or less
Addicted to Busy: Recovery for the Rushed Soul $1.99

Living Well, Spending Less!: 12 Secrets of the Good Life $1.99
Notes from a Blue Bike: The Art of Living Intentionally in a Chaotic World $1.99

Just Show Up: The Dance of Walking through Suffering Together $1.99
Prices could change at any time check before you buy.
Remember you don't need a kindle to enjoy these great kindle deals. Go here and download the app to your tablet, smartphone or computer.
Psst…. my favorite way to pay for kindle book deals is with Amazon gift cards earned through Swagbucks and/or  InstaGC
Get a $5 credit towards your first book of $5.01 or more from kobo
I just discovered the book site kobo which offers reading apps for both Apple, Android and Windows (smartphones and tablets) as well as a line of their own ereading devices.
Right now when you sign up for an account you get a $5 credit towards your purchase of $5.01 or more when you use my referral link! (these words in blue).
I used my credit to purchase an eBook for my son to read and found it an easy site to navigate and an easy app to set up.
Go here to get your $5  credit!
25% Off Your Order Plus Free Shipping: Works on Clearance items!

This code works on clearance items, which means you can grab some great gift worthy items for up coming birthdays, Mother's day and more.
This code is good until March 31st but can be used only once. Right now they have a great selection of clearance items, so you might want to check it out sooner than later.
Go here to check out all Dayspring has to offer.
Revlon Nail Polish Just $2 A Bottle At Hollar
Enter Revlon into the search box over at Hollar and you will find they have added new stock for just $2 a bottle!
Shipping is free with your first order of $10 or more
Go here to view selection (enter Revlon into search box)
Save
Save
Save
Save
Save
Save
Save
Save
Save
Save
Save
Save
Save
Save
Save
Save
Save
Save
Save
Save
Save
Save
Save
Save
Save
Save
Save
Save
Save
Save
Save
Save
Save
Save
Save
Save
Save
Save
Save
Save
Save
Save
Save
Save
Save
Save
Save
Save
Save
Save
Save
Save
Save
Save
Save
Save
Save
Save
Save
Save
Save
Save
Save
Save
Save
Save
Save
Save
Save
Save
Save
Save
Save
Save
Save
Save
Save
Save
Save
Save
Save
Save
Save
Save
Save
Save
Save
Save
Save
Save
Save
Save
Save
Save
Save
Save
Save
Save
Save
Save
Save
Save
Save
Save
Save
Save
Save
Save
Save
Save
Save
Save
Save
Save
Save
Save
Save
Save
Save
Save
Save
Save
Save
Save
Save
Save
Save
Save
Save
Save
Save
Save
Save
Save
Save
Save
Save
Save
Save
Save
Save
Save
Save
Save
Save
Save
Save
Save
Save
Save
Save
Save
Save
Save
Save
Save
Save
Save
Save
Save
Save
Save
Save
Save
Save
Save
Save
Save
Save
Save
Save
Save
Save
Save
Save
Save
Save
Save
Save
Save
Save
Save
Save
Save
Save
Save
Save
Save
Save
Save
Save
Save
Save
Save
Save
Save
Save
Save
Save
Save
Save
Save
Save
Save
Save
Save
Save
Save
Save
Save
Save
Save
Save
Save
Save
Save
Save
Save
Save
Save
Save
Save
Save
Save
Save
Save
Save
Save
Save
Save
Save
Save
Save
Save
Save
Save
Save
Save
Save
Save
Save
Save
Save
Save
Save
Save
Save
Save
Save
Save
Save
Save
Save
Save
Save
Save
Save
Save
Save
Save
Save
Save
Save
Save
Save
Save
Save
Save
Save
Save
Save
Save
Save
Save
Save
Save
Save
Save
Save
Save
Save
Save
Save
Save
Save
Save
Save
Save
Save
Save
Save
Save
Save
Save
Save
Save
Save
Save
Save
Save
Save
Save
Save
Save
Save
Save
Save
Save
Save
Save
Save
Save
Save
Save
Save
Save
Save
Save
Save
Save
Save
Save
Save
Save
Save
Save
Save
Save
Save
Save
Save
Save
Save
Save
Save
Save
Save
Save
Save
Save
Save
Save
Save
Save
Save
Save
Save
Save
Save
Save
Save
Save
Save
Save
Save
Save
Save
Save
Save
Save
Save
Save
Save
Save
Save
Save
Save
Save
Save
Save
Save
Save
Save
Save
Save
Save
Save
Save