(post contains affiliate links: see disclosure)
Psst….I list the top deals from this page in the Thrifty People Of Snail Pace Transformations Facebook group.
Free 8 Pack Of Brawny Paper Towels With Cashback (New TopCashback Members Only)
January 17th 00:00 PST – January 20th 23:59 PST
Please note only NEW TopCashback members are eligible for this promotion.
Further information on this special Walmart cashback deal is described on its custom TopCashback page. Please read the deal's editorial on this page to be fully aware of the latest up to date information and terms and conditions of the promotion.
Samples and High Value Coupons (January 18)
SAMPLES

Free Sample Smoking Redneck Seasonings
1st 100,000 Get a Free Gillette Razor

Mack's Free Ear Plug's Giveaway – Every Weekday at 11am EST

COUPONS
FREE Emergen-C at Target with Coupons
Del Monte Vegetables at Publix for $0.53 with Coupons
FREE Head and Shoulders Clinical at Walgreens with Coupon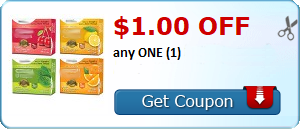 Get a $5 credit towards your first book of $5.01 or more from kobo
I just discovered the book site kobo which offers reading apps for both Apple, Android and Windows (smartphones and tablets) as well as a line of their own ereading devices.
Right now when you sign up for an account you get a $5 credit towards your purchase of $5.01 or more when you use my referral link! (these words in blue).
I used my credit to purchase an eBook for my son to read and found it an easy site to navigate and an easy app to set up.
Go here to get your $5  credit!
25% Off Your Order Plus Free Shipping: Works on Clearance items!

This code works on clearance items, which means you can grab some great gift worthy items for up coming birthdays, Mother's day and more.
This code is good until March 31st but can be used only once. Right now they have a great selection of clearance items, so you might want to check it out sooner than later.
Go here to check out all Dayspring has to offer.
Samples and High Value Coupons (January 16)
SAMPLES
Free Yoplait Dippers for Price Chopper Shoppers
Free Pack of Oreo or Oreo Thins with the 7-Eleven App
Free Sample of Dental Care Probiotic Lozenges

COUPONS
Olay Body Wash at Walgreens for $1.99 with Coupon
I saved $20.29 on Seven Items and Spent Than $5
Tic Tac Mixers at Publix for $0.50 with Coupons
Samples and High Value Coupons (January 12)
SAMPLES
Free 3-Piece L'Oreal Hair Care Sample Pack
Free Samples of Wella EIMI Hair Care
Free Sample of Natures Plus Fruitein Revitalizing Shake
Free Sample of Proteus Cologne for Men (Email)
Ulta – Free Benefit Cosmetics The Porefessional Primer
COUPONS
Disney 3 Day Pass for Florida Residents only $139
Jimmy Dean Breakfast Bowls at Target for $1 with Coupons
Gold Bond Anti-Itch Cream at Target for $0.32 with Coupon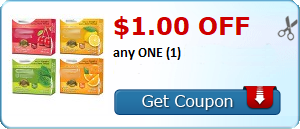 Samples and High Value Coupons (January 11)
SAMPLES
FREE Maltesers Single with Dollar General Digital Coupon
Order a Free Nature's Plus Life Garden Prenatal Sample
COUPONS
Atkins Frozen Entrees at Publix for $1 with Coupon
Celentano Ravioli at Winn-Dixie for $0.50 with Coupons
FREE BIC Pens at Target with Coupon
Kindle Deals $ 1.99
Breaking Busy: How to Find Peace and Purpose in a World of Crazy $1.99 If you are so tired of the go, go, go life but don't know how to slow down, this book could help you do just that.

Prices could change at any time check before you buy.
Remember you don't need a kindle to enjoy these great kindle deals. Go here and download the app to your tablet, smartphone or computer.
Psst…. my favorite way to pay for kindle book deals is with Amazon gift cards earned through Swagbucks and/or  InstaGC
Revlon Nail Polish Just $2 A Bottle At Hollar
Enter Revlon into the search box over at Hollar and you will find they have added new stock for just $2 a bottle!
Shipping is free with your first order of $10 or more
Go here to view selection (enter Revlon into search box)
Save
Save
Save
Save
Save
Save
Save
Save
Save
Save
Save
Save
Save
Save
Save
Save
Save
Save
Save
Save
Save
Save
Save
Save
Save
Save
Save
Save
Save
Save
Save
Save
Save
Save
Save
Save
Save
Save
Save
Save
Save
Save
Save
Save
Save
Save
Save
Save
Save
Save
Save
Save
Save
Save
Save
Save
Save
Save
Save
Save
Save
Save
Save
Save
Save
Save
Save
Save
Save
Save
Save
Save
Save
Save
Save
Save
Save
Save
Save
Save
Save
Save
Save
Save
Save
Save
Save
Save
Save
Save
Save
Save
Save
Save
Save
Save
Save
Save
Save
Save
Save
Save
Save
Save
Save
Save
Save
Save
Save
Save
Save
Save
Save
Save
Save
Save
Save
Save
Save
Save
Save
Save
Save
Save
Save
Save
Save
Save
Save
Save
Save
Save
Save
Save
Save
Save
Save
Save
Save
Save
Save
Save
Save
Save
Save
Save
Save
Save
Save
Save
Save
Save
Save
Save
Save
Save
Save
Save
Save
Save
Save
Save
Save
Save
Save
Save
Save
Save
Save
Save
Save
Save
Save
Save
Save
Save
Save
Save
Save
Save
Save
Save
Save
Save
Save
Save
Save
Save
Save
Save
Save
Save
Save
Save
Save
Save
Save
Save
Save
Save
Save
Save
Save
Save
Save
Save
Save
Save
Save
Save
Save
Save
Save
Save
Save
Save
Save
Save
Save
Save
Save
Save
Save
Save
Save
Save
Save
Save
Save
Save
Save
Save
Save
Save
Save
Save
Save
Save
Save
Save
Save
Save
Save
Save
Save
Save
Save
Save
Save
Save
Save
Save
Save
Save
Save
Save
Save
Save
Save
Save
Save
Save
Save
Save
Save
Save
Save
Save
Save
Save
Save
Save
Save
Save
Save
Save
Save
Save
Save
Save
Save
Save
Save
Save
Save
Save
Save
Save
Save
Save
Save
Save
Save
Save
Save
Save
Save
Save
Save
Save
Save
Save
Save
Save
Save
Save
Save
Save
Save
Save
Save
Save
Save
Save
Save
Save
Save
Save
Save
Save
Save
Save
Save
Save
Save
Save
Save
Save
Save
Save
Save
Save
Save
Save
Save
Save
Save
Save
Save
Save
Save